how to download & print
How to Download & Print your Digital Art 
What is a Digital Art Download / Printable Art?
Digital art downloads are artworks purchased online and received as a digital file, in the for of JPGs, that can be downloaded to your computer. You can then print this artwork in any way you would like, whether that be from your home printer, or arrange to have then printed at a print shop/ photo lab. It is a modern way to buy art, making artwork more accessible and affordable for everyone. The following steps will take you through the simple process of downloading and printing your art;
Step 1: Retrieve & Download your Files
Your file will be emailed to you with a downloadable link within a few minutes following checkout (please check your junk mail folder as well). For your convenience, you can also download your file from the checkout page.
You will receive one ZIP. file containing 4 JPG. images and an instructions sheet for your reference. Each of the 4 images are separate ratio options, meaning the images are pre-sized and cropped to fit specific frame sizes (refer to sizing chart below).
 

What is a ZIP. File?

A .zip file is a collection of several files, which are compressed into a single file for easy transportation. To open the .zip file and have access to your artwork files, double-click on it and let your computer show you the folders and files contained inside.

We recommend downloading your files to a computer rather than a phone or iPad. All of our digital file prints are test printed up to a 24x36" for quality. Prints larger than this may not be as clear when printed.


Step 2: Picking the Right File to Print
In order to save you the work of having to crop your files to fit your frame, and to avoid any distortion while printing, our artwork all come in different aspect ratios. All you need to do is select the correct one to fit your frame using the chart below. 
What is an Aspect Ratio? 

Simply put, an aspect ratio is the proportional relationship between the width and height of an image.

Our digital art comes in aspect ratios that match the most popular standard frame sizes: 4x5, 3x4, 2x3, and A (ISO). Here's a guide of 4 aspect ratios and their respective popular print sizes;

If the size you need is not listed, you can scale your image using the according ratios. For printing with an added white boarder, simply size down your image and leave the desired white area surrounding the image before printing. 
Step 4: How/ Where to Print?
Digital download files are made for you to print at home, take to your local print shop or upload to a printing service and have them delivered to your door. Whichever method you choose, make sure to select a heavy, high-quality paper for best results. 
Step 5: Choosing the Right Paper and Ink
Paper quality makes a big difference! We recommend printing on a thick and heavy cardstock paper. We also prefer matte finishing as it creates a smoother look. For the most professional results, it is best to use pigment-based inks as they last much longer than dye inks. 


If you have any questions regarding the download to print process, please contact us at info@quintyfabiennestudio.com and we will do our best to help you in any way we can.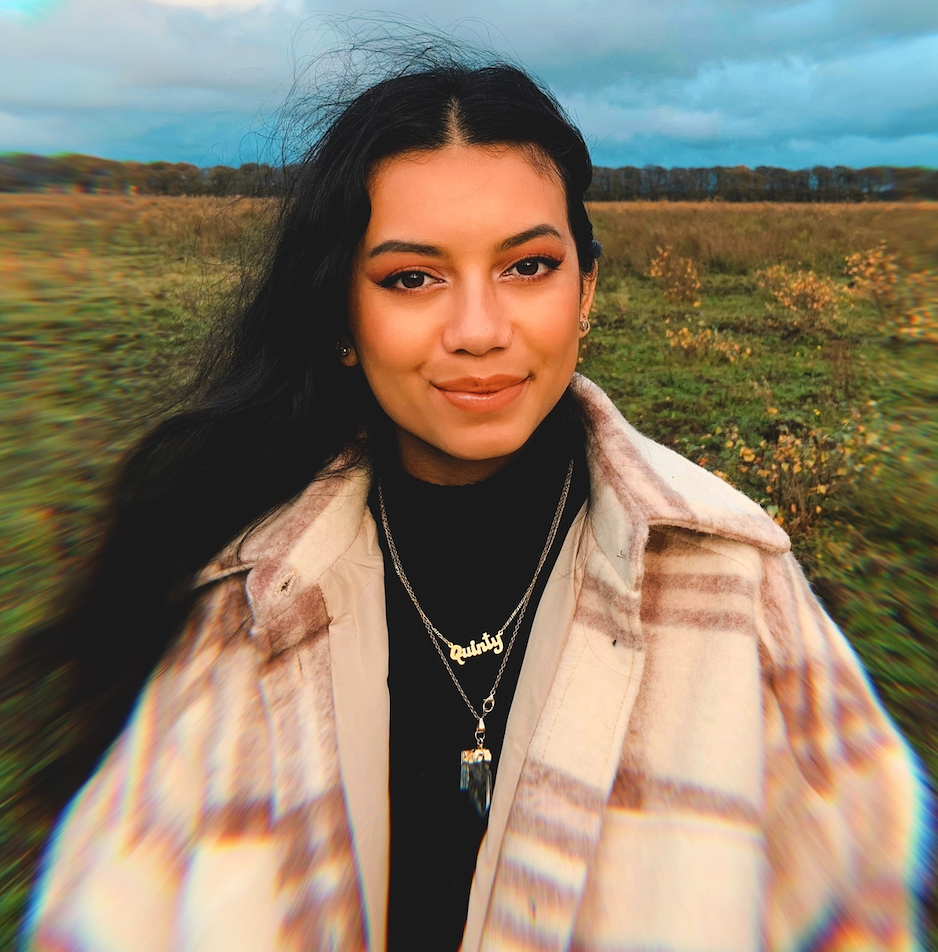 Started out as a graphic designer & illustrator from Amsterdam, and working as a fashion designer, I decided to go back to school to broaden my knowledge in cross media communications. This is where I learned a new profession, working on both personal design projects and commissioned work for clients.

As cliche as it may sound, I always loved making illustrations ever since I was a little girl. Throughout my life I also developed my passion for design, finding my inspiration in our earth, the cosmos and every day magic.